To view historical weather data, click the weather tab and then click View Historical Weather.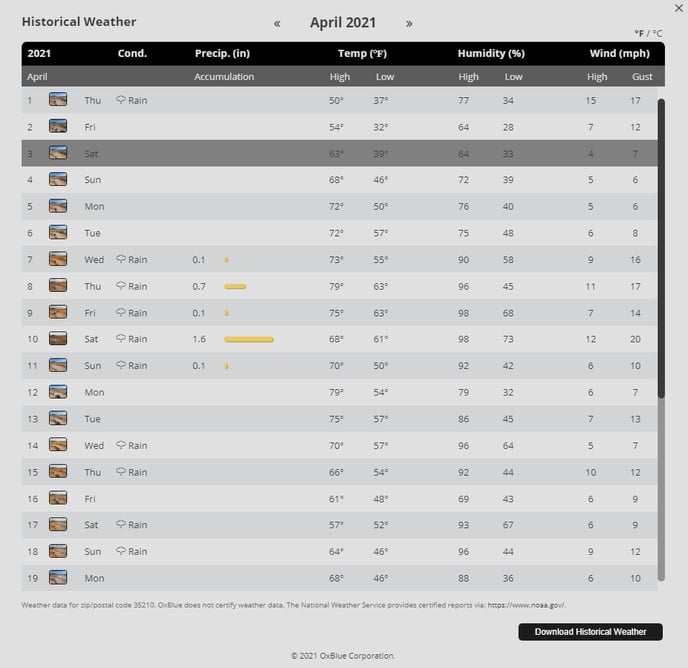 Click on a row to display an image from that day.

Click Download Historical Weather to download the historical weather data as a spreadsheet.

Click °C or °F on the upper right to toggle the temperature between Fahrenheit and Celsius.