Image Search enables you to quickly search for previous jobsite events, objects and weather conditions.
Note: Artificial intelligence must be turned on for notifications to work. If you do not have AI enabled, please contact your client support representative.
First, select Image Search under the Tools navigation tab.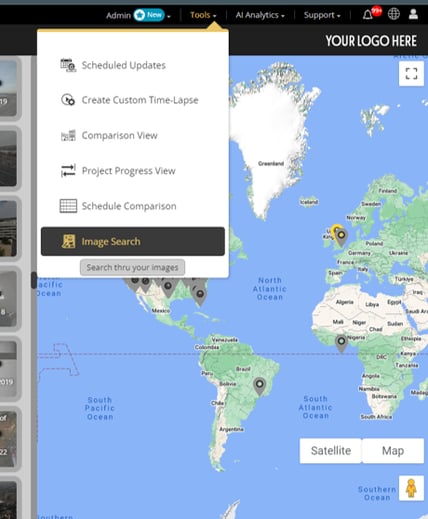 Choose from standard searches or select New Image Search to customize findings.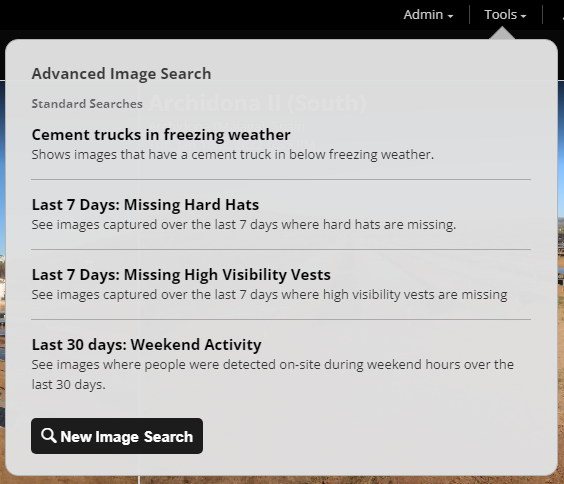 Set search criteria by project, timeframe, safety, objects, and weather filters. Click Search when the parameters are set.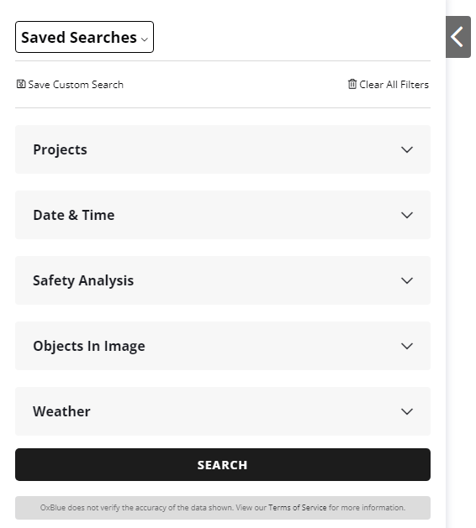 Save your search results, clear filters, and quickly navigate to other previously saved searches on the top left. Select images on the right to view further details.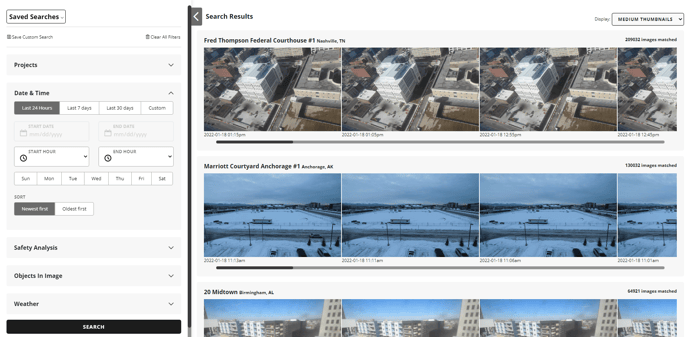 Click an image and check the right panel for image details, to Download Image or to Open Single Camera View.