Notifications automatically send alerts when certain activity, safety and weather conditions occur onsite.
Note: Artificial intelligence must be turned on for notifications to work. If you do not have AI enabled, please contact your client support representative.
First, click the bell in the navigation bar and select Create Notification to begin set-up.
Choose the notification type (activity, safety or weather), days to monitor and other related notification criteria.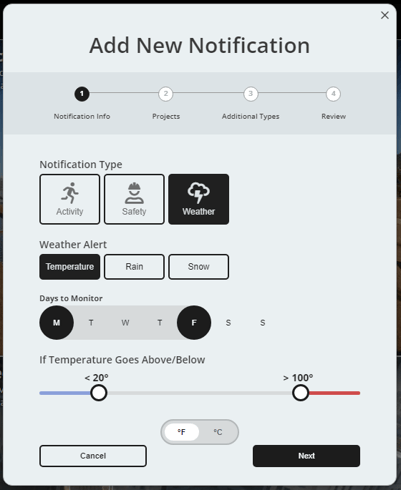 Then select the projects you wish to monitor from the drop-down menu.
Add email notifications and daily summaries by selecting either option and providing designated email addresses. Click Next and Add Notification to complete the process.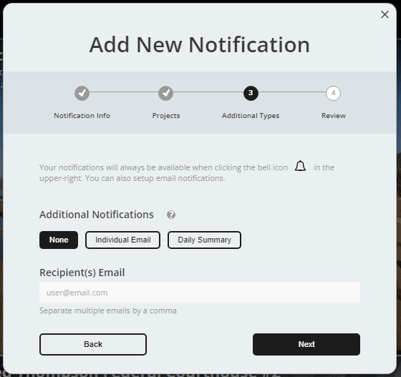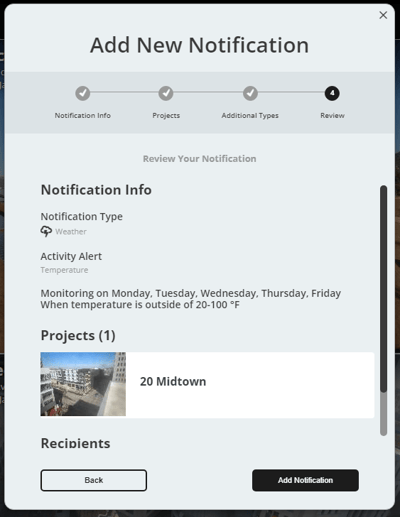 To view notifications, click the bell. They will be listed in the drop-down menu.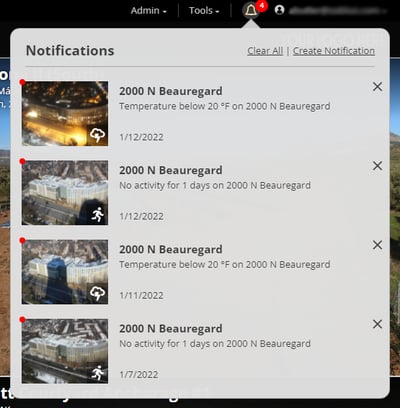 Choose any image to review notifications in further detail, and double-click to zoom in. Click Share to email the image to stakeholders, or click Cancel Notification to delete the alert.